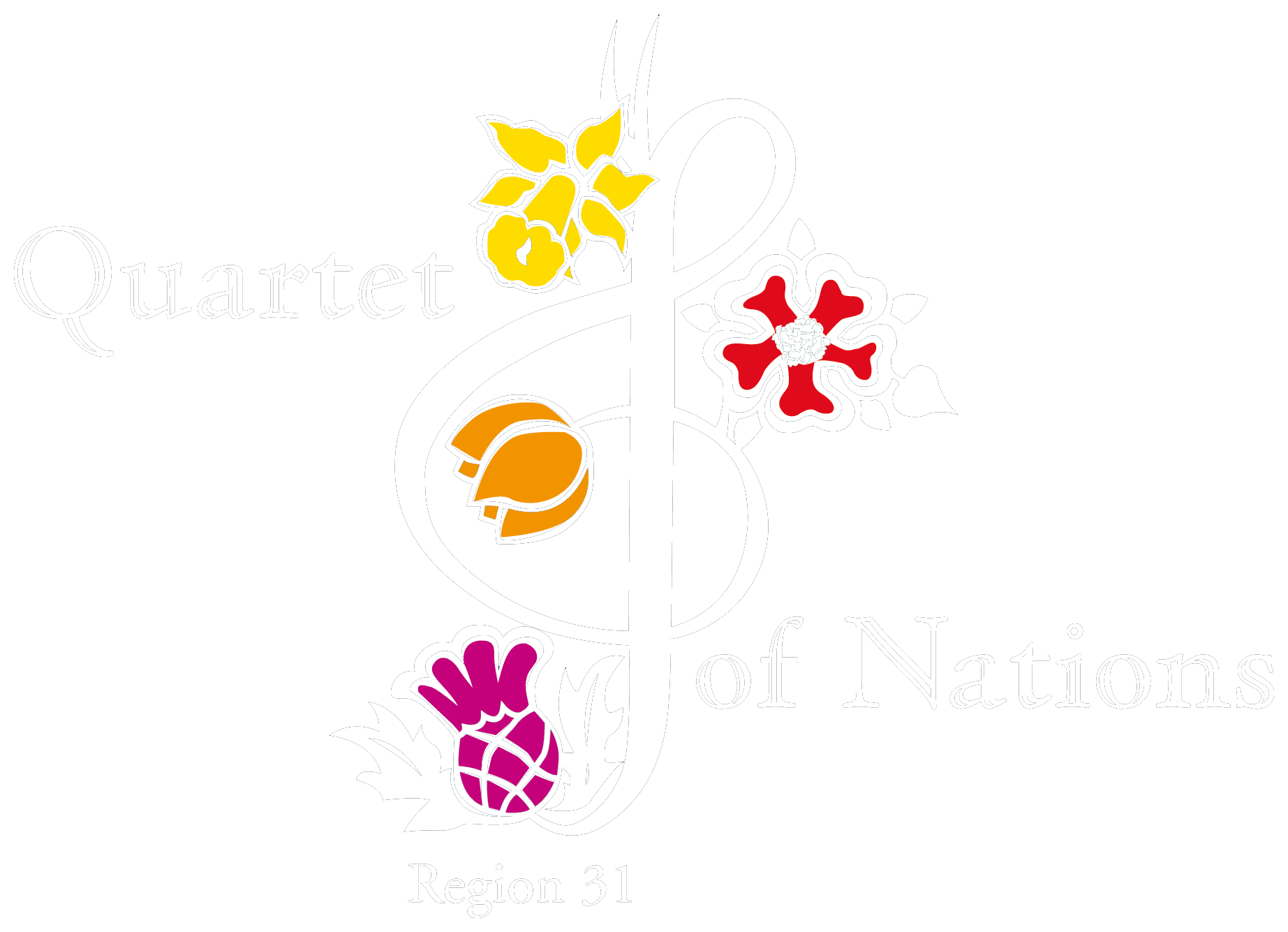 A vibrant community of singers representing Sweet Adelines International in England, Scotland, Wales and the Netherlands

Experience the fun, friendship and harmony by joining the nearest chorus from your home or workplace
We are committed to advancing the musical art form of barbershop harmony through education, competition and performance
11-13 May 2018 • Sage Gateshead
REGISTRATION TO OPEN SOON
plus
THE BARBERSHOP IN HARMONY 2018 MIXED QUARTET CONTEST
will also be held on Sunday morning of the Newcastle 2018 Convention
Tune In is back!
All front-line directors, assistant directors and music team members of choruses from Sweet Adelines International Regions 31 and 32, Sweet Adelines Germany, LABBS, BABS and others are most welcome to register for this fantastic day of education on Saturday, 18 November 2017, featuring the amazing Dale Syverson and the fabulous Joan Boutilier running the workshop streams.
WOMEN OF NOTE
Each year, Quartet of Nations Region 31 honours the women who embodies the ethos of Sweet Adelines International—real women, real harmony, real fun—across the UK and the Netherlands. The Women of Note 2017 have been honoured and recognised on the Sunday of this year's convention weekend. Click below to read their stories.
MAKE A DIFFERENCE
Singing with Sweet Adelines has changed the lives of thousands of women by helping them find their voice. Your donation will help continue providing services and resources for more women to discover, develop and thrive in a community bonded in harmony.